A guide to celebrating heritage month at a historical manor house in Franschhoek.
Posted on Mon October 16, 2023.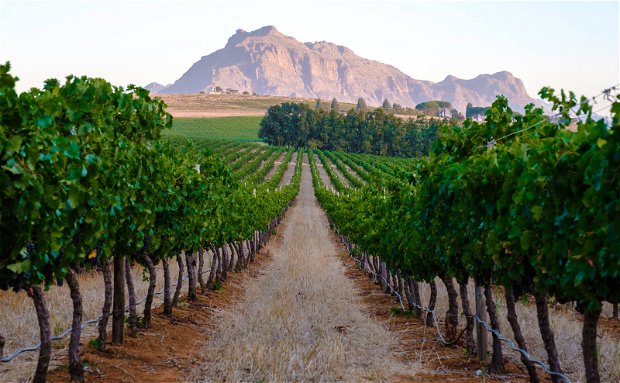 In this blog, we will take you on a virtual journey through the charming Franschhoek village, highlighting its top attractions, culinary delights, and cultural experiences. Make Franschhoek Country House & Villas your choice of luxurious accommodation with our strategic location and captivating offerings.
Celebrating Heritage Month at a Historical Manor House in Franschhoek
Heritage Month is a time to celebrate and honour the rich cultural diversity and historical significance of our unique country. What better way to immerse yourself in the past than by visiting a historical manor house in Franschhoek? This charming town, nestled in the heart of South Africa's wine country, offers a unique opportunity to step back in time and experience the grandeur of a bygone era. In this blog, we will guide you through the enchanting journey of celebrating Heritage Month at a historical manor house in Franschhoek. And indulge in the rich offers of the Franschhoek valley.
Luxury Amenities at the Historical Manor House
Are you ready to be transported to a world of elegance and luxury? The restored architecture from the late 1800s showcases the grandeur of the past. Take a leisurely stroll through the beautiful gardens with enchanting views of the vineyards and majestic mountains. Soaking in a piece of history while lounging poolside, why not?
Franschhoek Country House & Villas offers a selection of luxury accommodation including charming rooms, garden cottages and villas suites. En-suite rooms are spacious and well-equipped with luxuries and amenities to satisfy the rest seeking traveller. With most rooms complimented by private balconies. One could truly unwind in the relaxing country setting, celebrating our natural heritage.
A Curious Traveller's Guide to Franschhoek's Treasures
Franschhoek is nestled in the picturesque Cape Winelands of South Africa. A destination that captivates visitors with its breathtaking beauty, rich history, and world-class wines. Journey through our rich heritage and historical treasures in the charming Franschhoek village:
1. Wine Tasting and Vineyard Tours:
Franschhoek is renowned for its award-winning wineries and vineyards. Embark on a wine tasting adventure, where you can sample a variety of exquisite wines, from crisp whites to robust reds. Take guided vineyard tours to learn about the winemaking traditions that have been passed down through generations.
2. Culinary Delights:
Franschhoek is a food lover's paradise, boasting a vibrant culinary scene. Indulge in fine dining experiences at renowned restaurants, many of which are located on wine estates. From farm-to-table cuisine to fusion dishes, Franschhoek offers a diverse range of culinary delights that will make an unforgettable tasting adventure. Franschhoek Country House & Villas is also home to the acclaimed Monneaux Restaurant offering a unique culinary experience.
3. Hiking and Nature Trails:
For nature enthusiasts, Franschhoek offers an array of hiking and nature trails that showcase the region's natural beauty. Explore the Mont Rochelle Nature Reserve or embark on the Franschhoek Pass Trail, where you can enjoy panoramic views of the valley and surrounding mountains.
4. Historical and Cultural Heritage:
Franschhoek has a rich history dating back to the 17th century when French Huguenots settled in the area. Immerse yourself in the town's heritage by visiting the Huguenot Memorial Museum and the Huguenot Monument. Take a stroll through the charming streets lined with Cape Dutch architecture, boutique shops, and art galleries.
5. Franschhoek Motor Museum:
Car enthusiasts will delight in a visit to the Franschhoek Motor Museum, which houses a remarkable collection of vintage cars, motorcycles, and memorabilia. Explore the evolution of automotive engineering and marvel at the beautifully restored vehicles on display.
6. Franschhoek Wine Tram:
Hop aboard the Franschhoek Wine Tram for a unique and leisurely way to explore the region's wineries. This hop-on-hop-off tram takes you on a scenic journey through vineyards, allowing you to disembark at various estates to enjoy wine tastings and cellar tours.
Embracing the Heritage and Hospitality of Franschhoek. Book your stay!
Celebrating Heritage Month at a historical manor house in Franschhoek is a captivating experience that allows you to connect with the past and appreciate the cultural diversity of the region. From exploring the grandeur of the manor house to engaging with the local community, every moment is an opportunity to learn, reflect, and celebrate. So, plan your visit, immerse yourself in history, and create cherished memories that will last a lifetime.
Contact us today, include Franschhoek Country House & Villas in an unforgettable adventure: +27 (0)21 8763386