Creativity on a plate at Monneaux | Bianca Coleman
Posted on Wed November 27, 2019.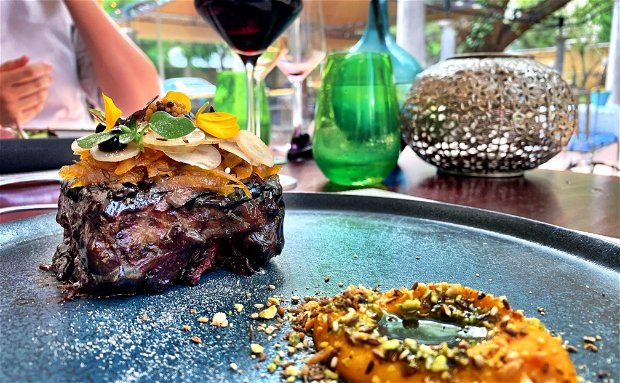 Journalist Bianca Coleman visits the newly evolved Monneaux Restaurant in Franschhoek.
"Come have a meal at Monneaux, they said. We'll throw in a night's accommodation, but please focus on the restaurant, they said. Very well. This is how it went down.
Monneaux Restaurant and Franschhoek Country House & Villas are tucked discreetly behind mustard yellow walls which I've passed a million times on the R45. I've been to Grande Provence, the neighbour on one side, and Terbodore Coffee on the other. Not once did I suspect what beauty lay behind these gates. I've not been to the south of France but this is how I imagine it; my friend Lovely Lorraine says she has been to that part of the world, and I am not wrong.
The menu is divided into four sections (five if you count the side dishes). It's printed on a loose sheet of paper so you know it's going to change often. It begins with snacks, which you can order to stave off the hunger pangs until your starters arrive…bread, fried chicken wings, chicken liver parfait. The starters are called small plates, so a lazy meal of these with your choice of wines under the shade of the patio could well be one of the better ways to spend an afternoon..."
Read the full feature here.