Dine at Monneaux Restaurant in Franschhoek
Posted on Thu November 9, 2017.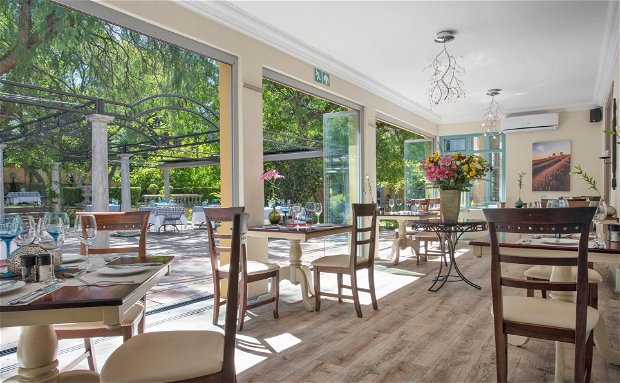 A brand new summer Petite Assiettes menu is now available at our Monneaux Restaurant!
This menu, prepared by our executive chef and his team, offers a selection of "small plates" - where we recommend four to six plates to enjoy as a selection of seasonal tastes and experiences, along with a glass or bottle of the finest local wines from our private cellar.
Savour a summer lunch al fresco on the fountain terrace, beneath the dappled shade of a towering pepper tree. In the evening, enjoy an intimate dinner in the relaxed, elegant dining room, housed in the original and beautifully renovated 1890 Manor House.
We also have a more traditional Chef's Menu to cater for all preferences.
Visit www.monneaux.co.za/pages/menu/ to view the menu and to make a reservation. We look forward to welcoming you!