FRANSCHHOEK ART GALLERIES | FRANSCHHOEK COUNTRY HOUSE AND VILLAS
Posted on Wed April 5, 2023.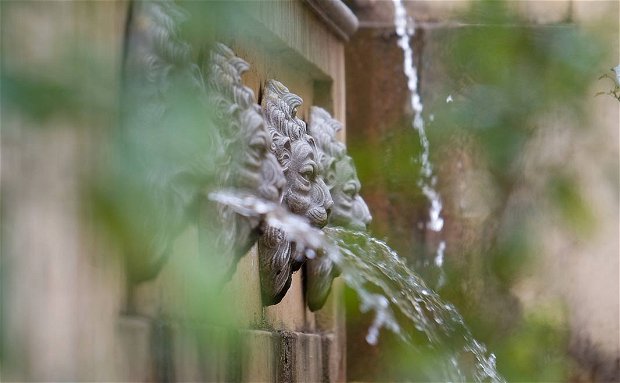 Well known as the food and wine capital of South Africa, the quaint town of Franschhoek is now increasingly becoming known as a destination for art enthusiasts too.
Set aside some time during your stay at Franschhoek Country House & Villas to stroll down Huguenot Street's wide pavements, stopping in at the many art galleries located in the village. There are also several Franschhoek wine farms that offer immersive art experiences on their estates.
During your stay here at Franschhoek Country House & Villas, prepare for a day out to visit one of the following examples of the area's fine art and sculpture displays.
AITY Gallery
Situated on Huguenot Street, and formerly known as Art in the Yard, the AITY Gallery showcases artist works at varying stages of their careers. Similarly, the gallery caters to collectors who are established or upcoming. Focusing on fresh ideas you will find no end of style or medium at this gallery.
Home to local, national, and occasionally international artists, AITY Gallery places a premium on craftsmanship in selecting the art they present.
Solo and group shows are held throughout the year.
For more information visit AITY Gallery online. 
Getting there
A four-minute drive (2.1km) from Franschhoek Country House and Villas, this is a great place to start your Art amble.
Vineyard Art Gallery
Established in 2006 and housed in a beautifully renovated Victorian home, the Vineyard Art Gallery proudly presents works by celebrated South African Artists. This gallery displays a wide range of artworks including original paintings, ceramics, limited editions, and other high-end curios. Most notable is the Ardmore Ceramics Collection.
Getting there
The Vineyard Art Gallery is located at 21 Huguenot Road, Franschhoek, a 3-minute (2km) drive from Franschhoek Country House & Villas.
African Hands Art Gallery
Harnessing the talents of African artists and craftsmen, the African Art Gallery is the place to go if you are looking for contemporary African art. Showcasing woodwork, stonework, batiks, and other crafted items such as beadwork, the international traveller will be able to take home their own piece of Africa from here.
For more information
Visit their shop at Shop 6 Huguenot Square, 24 Huguenot Road, Franschhoek or shop African Hands Art Gallery online.
Getting there
African Hands Art Gallery is a 5-minute drive from Franschhoek Country House & Villas.
The Gallery at Grande Provence
Situated on the Grande Provence Heritage Wine Estate, The Gallery at Grande Provence is renowned for its superlative collection of sculptures. These are displayed in the outdoor garden, allowing you to take in the masterful works surrounded by magnificent scenery.
Indoors, The Gallery displays contemporary South African fine art across a wide range of other media. Displays change frequently to allow for a dynamic range of artists – both emerging and established – to be presented.
For more information visit Grande Provence Gallery online.
Getting there
Grande Provence is located 800m from Franschhoek Country House & Villas. An easy walk will bring you to The Gallery.
Everard Read Franschhoek and Everard Read at Leeu Estate
Established in 1919, Everard Read is the oldest and largest group of galleries in South Africa. The group runs two galleries in Franschhoek.
Everard Read's more established gallery in central Franschhoek, on Huguenot Street, showcases the talent of South Africa's premier artists in a variety of media. Here a year-round programme of solo and group exhibitions can be viewed.
Less well-known is the Everard Read Gallery at Leeu Estate, which opened in 2020. This gallery showcases enormous contemporary sculptures dotted amongst the vineyards and indigenous fynbos gardens of Leeu Estate. More artworks are displayed in the new inhouse gallery designed by DHK architects and the Norval Foundation.
Pair a Mullineux and Leeu Family Wine Estate tasting with a tranquil sculpture walk followed by lunch at the renowned Le Petit Colombe Restaurant when you visit this estate.
For more information
For more information visit Everard Read online.
Getting there
Everard Read Huguenot Street is a 4-minute (2km) drive from Franschhoek Country House & Villas.
Everard Read Leeu Estate is a 3-minute (1.3km) drive from Franschhoek Country House & Villas.
La Motte
An art lover's visit to Franschhoek would not be complete without a visit to La Motte Estate. Acquired in the 1970s by the late Dr. Anton Rupert, the estate is still owned by the Rupert Family – renowned patrons of South African art. Here you can view their personal collections.
Whilst the estate's impressive museum is currently closed (due to open again in 2024), the opportunity to visit the Sculpture walk, displaying 11 sculptures should not be missed. This art and garden ramble showcases magnificent works by Toby Megaw, Theo Megaw, and Anton van Wouw.
La Motte is well known for its association with Jacobus Hendrik Pierneef, arguably South Africa's most iconic landscape artist. The La Motte Museum's Pierneef collection features 45 artworks from the early 1900s, as well as artist memorabilia.
For more information
For more information visit La Motte online.
Getting there
La Motte Wine Estate is situated 3.8km from Franschhoek Country House & Villas on the R45.
At home at Monneaux Restaurant
After taking in all the artworks that talented artists have for you to delight in, return to Franschhoek Country House & Villas. Monneaux Restaurant displays its very own MARI paintings for you to enjoy with a glass of fine Franschhoek wine and a superb dinner.