Monneaux Restaurant | City By Mouth
Posted on Mon June 19, 2017.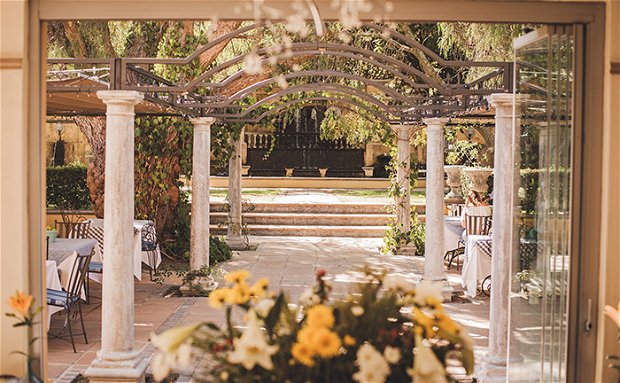 Cape Town lifestyle blog City By Mouth recently visited our Monneaux Restaurant for a lazy lunch on the terrace.
"The drive to Franschhoek for city-cuffed Capetonians is never a dull one. The mountainscape – moody or sun-drenched or morning-kissed – is so expansive and breathtaking one can't help but feel awed. Vineyards and paddocks and farmhouses and trickling streams add to the charm before you've even arrived. Whether for wine tasting, French Huguenot history, classic façades, a creative culinary scene or five-star accommodation, a day or weekend or week in Franschhoek is most certainly not a dull one.
At Monneaux, fine wines and contemporary cuisine are the core of the business, but it's attention to detail and passion for flavour and service that is the heart of the experience. Set on the original site of Franschhoek's first parfumerie, a heritage building dating back to 1890, and adjacent to Franschhoek Country House & Villas, the restaurant exudes European charm – with its own very unique, Cape classic flair..."
CLICK HERE to read the full feature!
All images © City By Mouth.